「CPってどんな会社?」→こんな撮影コーディネート会社です!!
 
会社名
C.P. INTERNATIONAL PTY. LTD. (シー・ピー・インターナショナル株式会社)
企業形態
オーストラリア連邦法人株式会社
登記番号
ABN 46 010 970 153
設立
1989年9月6日
代表者
杉山倫浩 / Michihiro SUGIYAMA (日本大学芸術学部卒 オーストラリア永住)
社員数
正社員:8名 契約社員:8名
業務内容
(1) TV-CM、グラフィック、TV番組、VP、MUSIC VIDEOなどの制作コーディネーション全般
(2) 現地CG、アニメーション、VFXプロダクションのコーディネーション
(3) ロケーションリサーチ、ロケハン、許可申請
(4) 現地クルーのスタッフィング、及びモデル、タレントのキャスティング、出演交渉、契約
(5) 各種撮影機材、スタジオの手配
(6) 衛星生中継、VTR伝送
(7) 映像関係のリサーチ、許可取り、及び入手
(8) オーストラリア、ニュージーランド全域をカバー
(9) その他、各種現地アシスタント、調査、情報収集
取引銀行
オーストラリア : SUNCORP BANK(サンコープ銀行)
日本 : みずほ銀行 目黒支店
---
Information
C.P. International Pty. Ltd. is a media co-ordination and production company based on the Gold Coast for 25 years promoting Australia and New Zealand to the Japanese media industry.
C.P. International Pty. Ltd. is involved in the production of a wide range of media projects including television commercials and programs, graphics, music videos, publishing and feature films. In addition we also provide location co-ordination, research and location scouting.
In 2000, C.P. International Pty. Ltd. was the sole co-ordination company for NTV Japan's media coverage of the Sydney 2000 Olympic Games.
In 2004, C.P. International Pty. Ltd. was the integral catalyst and sole co-ordinator for the production of the feature film blockbuster "Godzilla-The Final Wars" in Sydney.
In addition, we were the Australian production managers for the 2006 reproduction of Japan's hugely popular and world reknown "Monkey Magic" Television Drama Series. C.P. International Pty. Ltd. also facilitated a range of TV Commercial including Coca-Cola (Japan) and Yonex, corporate videos for Panasonic and catalogues for American Express and Canon and a music videos for Sony Music and also featuring Australian band Jet filmed in Sydney with Japanese band Superfly.
Not limited to Australia, we have also been involved in projects throughout Oceania, such as a documentary filmed in New Zealand for UNESCO World Heritage, Soccer Club World Cup in Tahiti for NTV Sports.
As part of the strategic marketing plan employed by C.P. International Pty. Ltd. of establishing an office in Tokyo to support the Head Office in Australia, this symbiotic organisational structure has allowed C.P. International Pty. Ltd. to have unique access to our key market, Japan.
Demonstrating a pro-active marketing strategy, C.P. International Pty. Ltd. firstly released a Filming Handbook for Australasia in Japanese. This was followed up with sample work of Directors, DOPs, Cinematographers and Post Production facilities to promote Australia and New Zealand's film industry talent available to clients from Japan. This strategy has seen the successful export of film industry services to the Japanese market by C.P. International Pty. Ltd..
C.P. International Pty. Ltd.'s ongoing marketing strategy also involves creating show reels and databases of various crew, products and locations within Australia and New Zealand. We are, therefore, always interested to hear from local film industry talent, crew, locations etc. and receive new information and updates.
For Further Information Contact:
Archi Suzuki / Head Office Manager
suzuki@cpinter.biz
 
Our Client
Tourism Australia
Tourism Queensland
NHK(Japan Broadcasting Co.)
NTV(Nippon Television Network Co.)
TV Asahi (TV Asahi Co.)
TBS (Tokyo Broadcasting System Television)
TV TOKYO (TV TOKYO Co.)
FUJI TV (Fuji Television Network, Inc.)
Twentieth Century Fox Film Co.
Toho Eiga Co., Ltd.
Toyota Motor Co.
Mitsubishi Motors Co.
Mitsubishi Electric Co.
Panasonic Co.
Sony Co.
Canon Inc.
Asahi Breweries, LTD.
Sapporo Breweries LTD.
Coca-Cola Japan Company, LTD.
Warner Music Japan Inc.
Sony Music Entertainment Japan Inc.
Yanmar Holdings Co., Ltd.
American Express Co.
De'Longhi Japan Co.
Japan Airlines
Air New Zealand
and MORE
 
Our Works
Superfly × JET / i spy i spy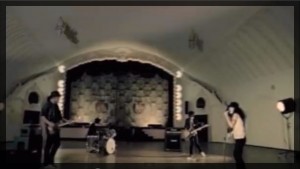 TOYOTA / LAND CRUISER BRAND MOVIE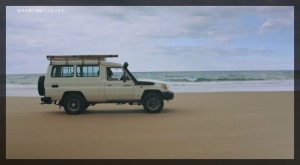 Yanmar / Company CM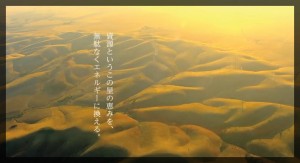 and MORE
 
Visit Us
Suite 2, Commerce Place,
37 Bundall Rd,
Surfers Paradise, QLD 4217, AUSTRALIA
 
Contact Us
TEL     +61-7-5531-5454
FAX     +61-7-5531-5450
MAIL   info@cpinter.biz

 
Staff
ARCHI (Atsushi SUZUKI)
Line Producer / Head Office Mg
suzuki@cpinter.biz
TOMY (Hiroshi TOMINAGA)
Line Producer
tominaga@cpinter.biz
KAZU (Kazuhiko SAKAMOTO)
Production Co-ordinator
sakamoto@cpinter.biz
SHIGEKO (Shigeko KAGEYAMA)
Production Co-ordinator
shigeko@cpinter.biz
SUMI (Sumie TAKAYANAGI)
Production Co-ordinator
sumie@cpinter.biz